Suzanne Marcinkow
27 March 2017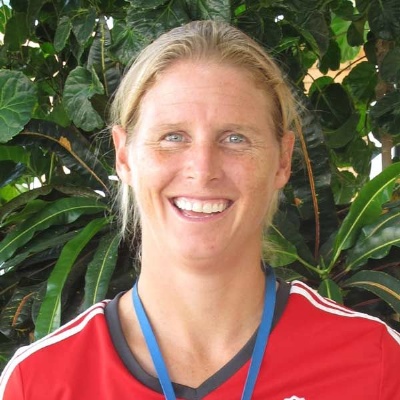 Science and Maths Teacher, UWC Thailand
Suzanne, alongside her husband Chris, was at the British International School of Jeddah as the Head of Biology, prior to coming to UWC Thailand. She has a Masters in Teaching from Griffith University in Australia. While she is an experienced Science teacher, she is also a P.E teacher. Suzanne coaches the Secondary Schools football and cross-country teams, and has led many camps and service projects. In between being a mother to 3 children and teaching, she enjoys playing the guitar.
"I have always thought that there is so much that the world can teach you, which is why I have been living and teaching internationally in 6 different countries in the past 13 years. Teaching Middle and High school Science/Biology and PE in Europe, Middle East and Asia has allowed me to learn more about myself and the world around me than I could have possibly imagined any other way.
My passion is sport and within that inspiring young people to live a healthy lifestyle. I am so lucky to be able to fuel the same enthusiasm in many of my students. The relationships that I had with many of my coaches growing up has helped define who I am today. And I feel grateful that I am involved in many of my students' lives.
As teachers we are often looked up to for the answer, but as my experience in life goes on I am realizing that I am truly in a journey with my students, both of us learning as we go. I am blessed to be a part of something that genuinely looks to make a difference"